Student internship at iFIT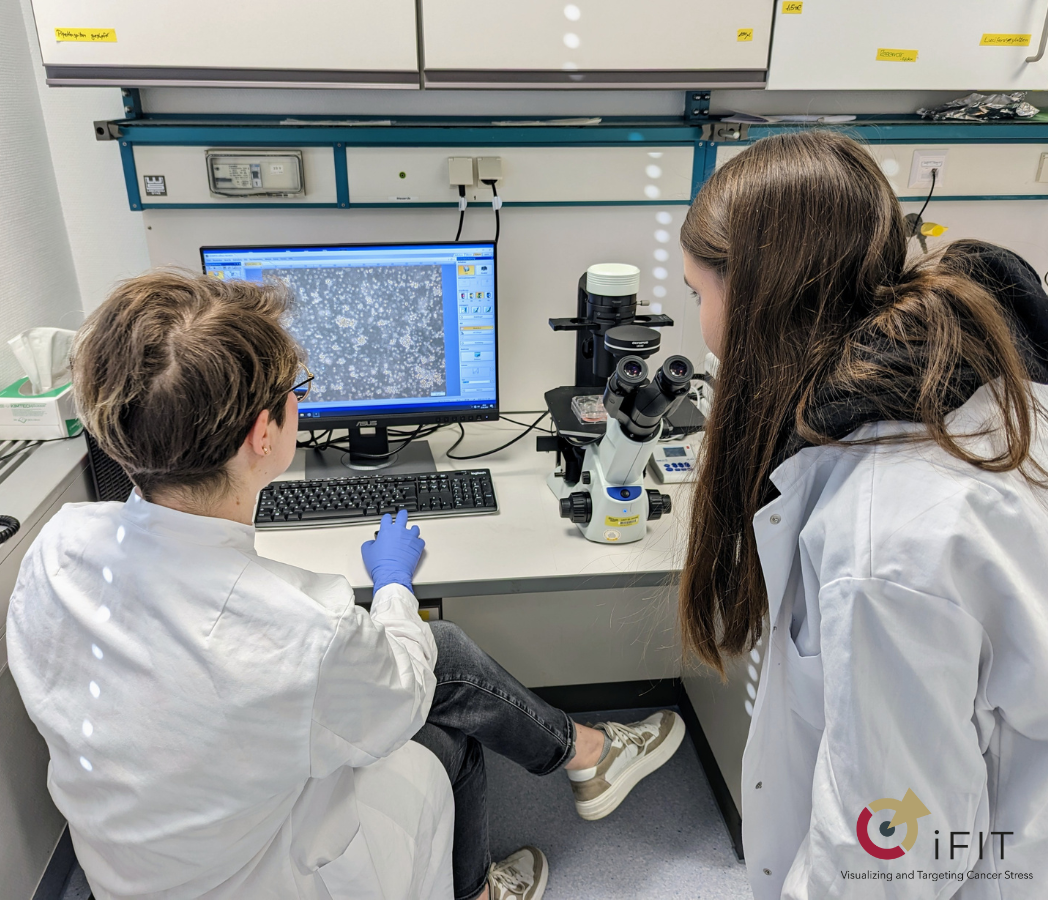 Carnival vacations in Baden-Württemberg! For many, this means getting into costume and going to the next party of the local carnival guild! But there are also other ways to spend your free time. For example, we had a three-day visit from Jule, a 12th grade student who wanted to get a behind-the-scenes look at cancer research. For her seminar paper on the topic of cancer research, and in particular breast cancer, she was looking for ways to shed light on the subject from a practical perspective. We were very pleased about such a request and made it possible for Jule to do a short internship with us for three days. Jule started with a flying visit to the Werner Siemens Imaging Center, where Dr. Christoph Trautwein explained the topic of breast cancer in more detail to Jule in a first expert talk. This was followed by the transfer to nuclear medicine, where Dr. Daniel Dauch was already waiting for Jule to explain molecular processes in cancer research. The last two days of the internship were devoted to laboratory work. After an introduction to breast cancer and immunotherapies, Jule was allowed to join Dr. Wurzer in the iFIT labs and look over her shoulder as she conducted experiments. The short stay was definitely worth it for Jule and we were happy to have brought the topic as exciting and informative as possible to the hopefully young offspring.

We asked Jule a few questions about her stay after her mini-internship:

What fascinates you about cancer?
I find it fascinating how a tumor grows, that the tumor cells can be so aggressive and yet it can camouflage itself so well.
What did you like best about your visit?
The organization was great, that I could talk to different researchers and got insight into different areas. Once again, many thanks to Dr. Barbara Kreilkamp and the researchers. The highlight for me was the practical part in the lab, where I was able to participate in a real research experiment.
Would medicine or a scientific study be interesting for you?
Yes, and the small internship has now motivated me even more to orient myself in this direction.
We wish Jule all the best for the future, a successful seminar work and maybe we will see each other again in a few years!

Picture: Jule (right) looks over the shoulder of Dr. Hannah Wurzer.