Clinician Scientist (MINT-CS) Program
The Faculty supports Clinician Scientists as well as Junior Clinician Scientists. The two different programs are described below:
Clinician Scientist (MINT-CS) program
The Medical Innovation through Interdisciplinarity Clinician Scientist (MINT-CS) program fosters medical innovation through interdisciplinarity by promoting the development of scientifically and clinically competent physicians in key areas of translational research at our Faculty of Medicine, as well as in areas currently underrepresented for CS. 
MINT-CS shall address questions in particular in our clinical priority areas oncology, clinical neurosciences and diabetes/vascular medicine making use of our excellent cross-sectional research platforms. Additional disciplines (e.g., surgical disciplines, primary care medicine), will be specifically involved to promote new areas of innovation and broaden the impact of our program. Grant holders undergo a qualification curriculum and develop translational research projects in close collaboration between clinical departments and basic science laboratories. 
excellent young clinicians 
in training and with at least one year of completed clinical training
outstanding track record, at least 3 papers (in general 2 first authorships)
high motivation level
protected time for research, which can be flexibly distributed over the total funding period of three years (in general 50%).
flexible starting grant of 3.000 Euro (p.a.)
participants profit from supervision and mentoring
CV 
motivation letter (1 page, including short description of past and current and link to planned scientific projects)
3-page research sketch outlining the proposed project idea of excellent scientific quality (title of planned research project, clinical and natural science supervisors, project description with milestones plan, embedding into the research group, references are excluded)
letter from the heads of the desired clinical and research host institutions and potentially other involved departments acknowledging support for the candidate at the conditions of the MINT-CS program (covering the 50% clinical share)
The University of Tübingen aims to increase the proportion of women in research and teaching and therefore strongly encourages applications from suitably qualified female scientists.
The selection process is a two steps procedure. Deadline for the written applications is 27th of February 2023. After review of the written applications, eligible candidates are invited for a presentation at a symposium on 27th of April 2023. Please save this date.
Applications can only be submitted via our
Junior Clinician Scientist Program
The aim of the program is to provide scientifically interested physicians with protected freedom for research periods already at the beginning of their residency training. Here, they should be able to lay the foundation for subsequent research projects of their own.
The program line supports a 20% release from clinical duties for a maximum of two years during the first three years of residency training (according to the requirements of the TV-Ä). In this case, 10% is funded by the faculty from the internal support programs under the condition that another 10% release is funded by the department head.
Prerequisite for the application is a doctorate completed with the grade summa cum laude or a doctorate completed with the grade magna cum laude and additional publication achievement. 
Applications should be sent as a summarized PDF (complete application including attachments) by mail to 
cathrin.klingeberg@med.uni-tuebingen.de
Applications with formal deficiencies will be excluded from the review process.
The application process takes place in two stages:
1st stage: submission of the application documents by the application deadline mentioned above.
2nd stage: Presentation of the projects recommended by the reviewers as worthy of funding by the applicants to the members of the Research Commission with subsequent discussion (date to be announced). 
Planned start of funding: At the latest 6 months after receipt of the approval letter.
Application Deadline an Contact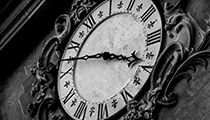 Application Deadline
Application deadline is February 27. 2023
Applications can be submitted from 01 February via our application portal.