For the protection of our patients and employees
About us
The primary goal of conservative dentistry is the lifelong functionality of natural teeth and their surrounding tissues. The range of treatments includes all preventive and therapeutic measures that maintain or restore the form and function of the teeth and the periodontium. In addition, the department offers a number of special consultation hours, e.g. for the diagnosis and treatment of halitosis (bad breath), periodontal diseases, and for the examination and ongoing therapy of injured teeth (dental trauma). The training of young dentists is of central importance, as is multifaceted research.
Treatment spectrum
Our dentists, assistant professors and associate professors provide treatments in general dentistry according to the latest standards with a focus on tooth preservation. Toothache is addressed in a cause-oriented manner and as non-invasively as possible on dental substances with the aim of rapid and lasting elimination. Specific questions and problems are clarified in cooperation with other specialised departments.
Healthcare

Information for patients
The Department of Conservative Dentistry is open to all patients for examination, consultation and treatment - after compulsory registration at the Central Patient Reception.
Learn more

Information for referring physicians
Contacts and contacts for our referring doctors and clinics.
Learn more
Art exhibitions
At regular intervals, artwork is exhibited in the form of vernissages, often by contemporary local or national artists at the Department of Conservative Dentistry, which we would like to cordially invite you to view.
Learn more
Teaching and research
Training young students to become scientifically and professionally adept dentist is of central importance and the aim of the study of dentistry. After obtaining the license to practice, dentists are allowed to practice the profession at their own responsibility. Multifaceted research activities complete this professional profile.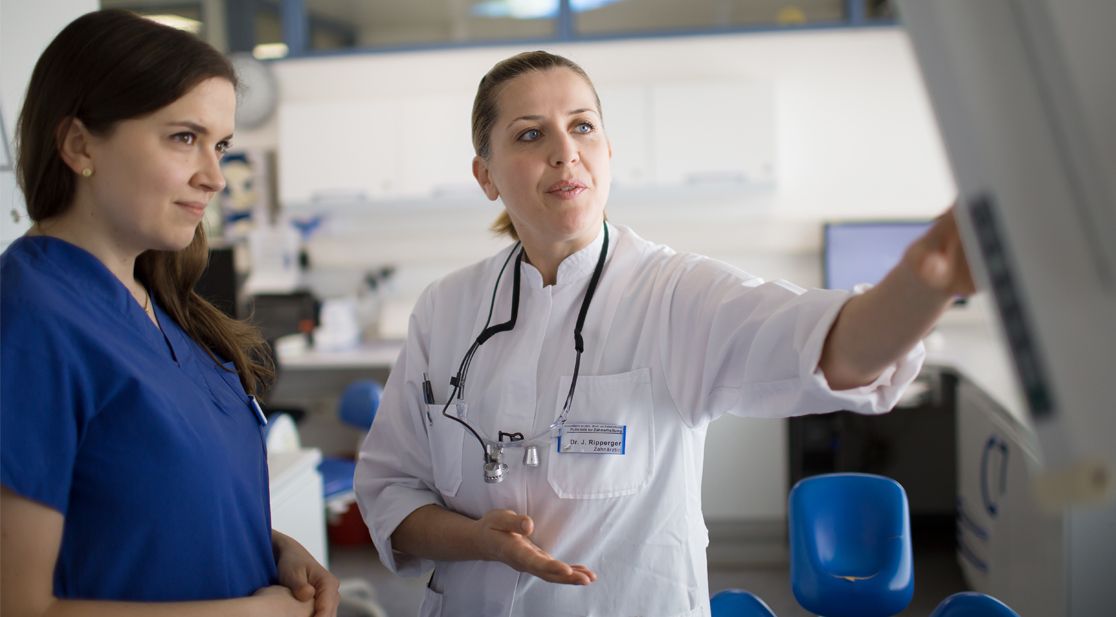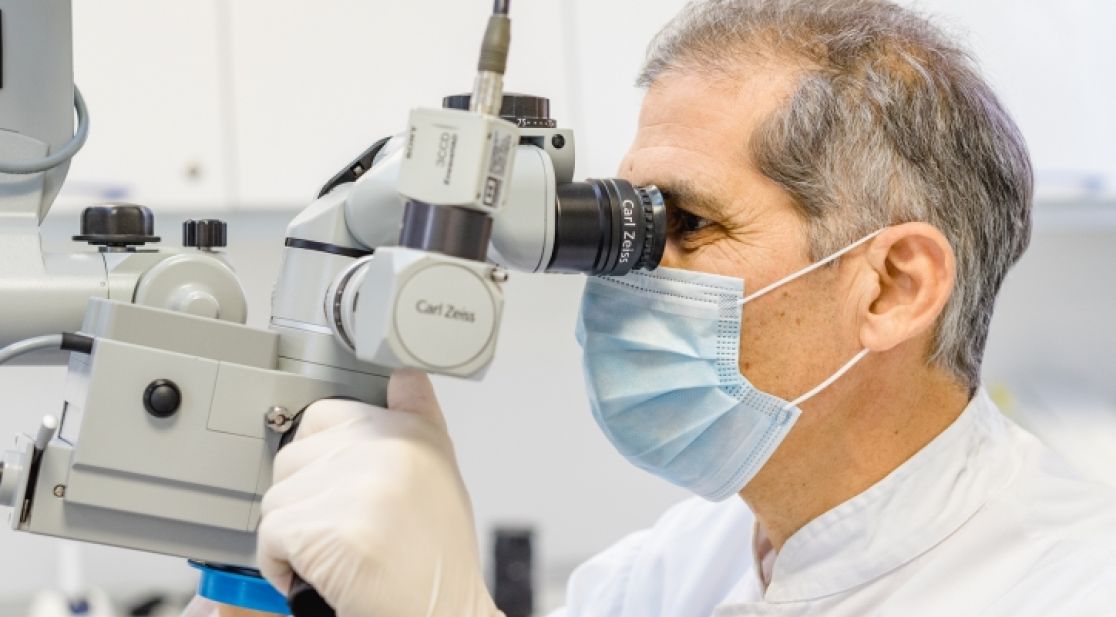 Certificates and Associations Focus: Top Nationales Krankenhaus 2023

Kooperation für Transparenz und Qualität im Gesundheitswesen

Qualitätspartnerschaft mit der PKV

Erfolgsfaktor Familie

Die Altersvorsorge für den Öffentlichen Dienst