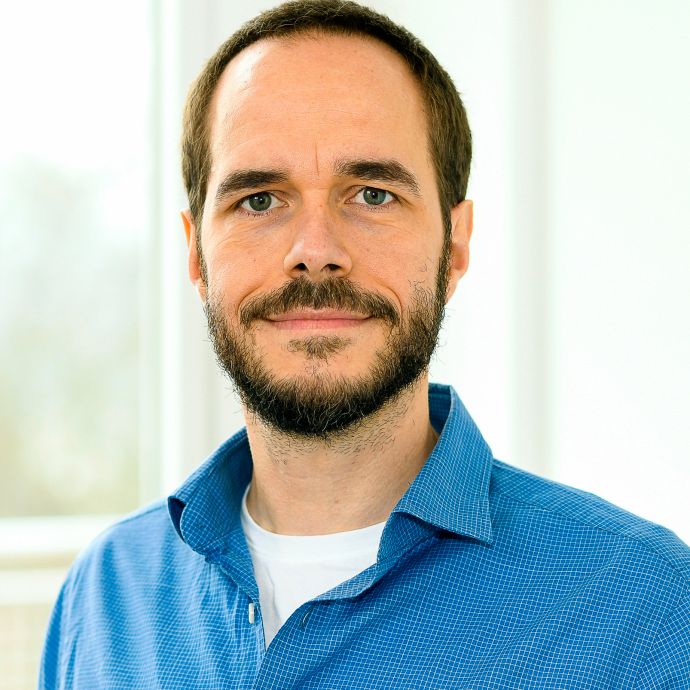 Dr. rer. nat. André Koch
Laborleiter - Forschungsinstitut für Frauengesundheit
Wissenschaftler - Translationale Onkologie
Kontakt
Phone number: 07071 29-85380
E-mail address: andre.koch@med.uni-tuebingen.de
Live cell microscopy, Human cell culture, 3D culture models (organoids)
DNA damage, Cell cycle, CRISPR/Cas9, Kinase inhibitor research
Chemotherapy resistance research
Ziel unserer Arbeitsgruppe ist die Herstellung patientenabgeleiteter 3D-Kulturmodelle ('Organoide') von Tumor- und Normalgewebe. Im Fokus stehen hier sowohl die molekulare Charakterisierung dieser Modelle als auch die Entwicklung von neuen Testverfahren für die Vorhersage für das Therapieansprechen. Mit Hilfe dieser Modelle und Methodenentwicklung versuchen wir dem Ziel einer individualisierten und maßgeschneiderten Therapie ein Stück näher zu kommen.

Goal of our research is the establishment of patient-derived 3D culture models ('organoids') of tumour and healthy tissue. Our focus lies on the molecular characterization of such models as well as the development of new protocols for drug efficacy testing for predicting therapy response. With the help of these models and protocols we hope to get a step closer to an individualized and patient tailored therapy regimen.

Expertise:
Our lab has a longstanding expertise in 2D cell culture, cell cycle analysis and live cell imaging. Recently we have included 3D culture methods to our repertoire.

Methods:
qPCR, western blot, in vitro kinase assays, cell cycle analysis by time-lapse live cell imaging, CRISPR/Cas9-knockout and targeted mutagenesis, single cell isolation by micromanipulation for tumour cells from blood and bone marrow, immune(histo)(cyto)chemistry, immunofluorescence.

Equipment:
IX83 fluorescence microscope, iBright Western Blot detection, Quantstudio 5 qPCR, ParSortix cell separation system, CELLSEARCH, EVOS M7000 Imaging System, Varioskan LUX

We are always looking for talented and motivated students that would like to contribute to our research. In case you are interested to join our team contact Dr. André Koch for more information.
since 10/2016

Laboratory Head at Department of Women's Health, University Women's Clinic, Tübingen, Germany

10/2012 - 09/2016

Postdoctoral fellow - Netherlands Cancer Institute, Amsterdam, the Netherlands - Group of René H. Medema

01/2007 - 09/2012

PhD - Friedrich Miescher Laboratory of the Max Planck Society, Tübingen, Germany - Group of Silke Hauf

10/2001 – 06/2006

Diploma in Biology (Molecular Biosciences) - University of Bayreuth, Germany
EMBO Long-term Postdoctoral Fellowship - 06/2013 - 07/2015
Humanbiologie I - Medizintechnik